HDS Student Feature: Spring Quarter 2019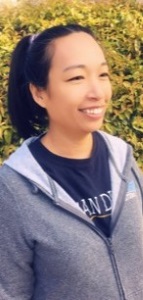 This quarter's student feature is Charisma Lloveras! Read her message to fellow HDS students below!
"Human Developmental Sciences – particularly field research – has given me the chance to make new discoveries that affect people's lives. One of the greatest rewards of being a part of HDS is the vast opportunity to learn. I've learned about pressing social issues and I've learned strategies that make me a better researcher, interviewer, and analyst. I was inspired by my daughter to explore the effectiveness of early childhood education, which lead me to complete my research project at UCSD Early Childhood Education Center asking the question: How does teacher strategy impact preschool children's on-task behavior? I also served as an instructional assistant for HDS 181 Experimental Project in Human Development Research. This was an excellent opportunity for me to assist senior HDS students with designing their research methods, administering data collection, and submitting lab reports. My academic pursuits have been a lifelong dream that has kept me motivated for over two decades. My advice for current students is to take advantage of mentors, faculty members, and anyone who is willing to help you learn. Expose yourself to opportunities that fuel your passion and that will launch you into a career in which every day at work evokes a sense of pride because you're making a difference. The relationships you build and knowledge you acquire will stay with you long after you graduate. I will be relocating to the Philippines after graduating in spring 2019 and I hope to share the knowledge and skills I have learned in HDS to help improve the education system there.
Past Student Features

Irene's involvement and accomplishments at UCSD include: 
Summer Bridge participant

Writing tutor for the Office of Academic Support and Instructional Services (OASIS)

Student Success Leader at the Black Resource Center

Community liaison for the African Students Association

President of the African Students Association

Academic Transition Counselor for Summer Bridge

Intern at the Palomar Medical Center

Partners at Learning (PAL) Program participant (Education Studies)

Participant at the Undergraduate Research Conference

Undergraduate Instructional Apprentice
Read their message to fellow HDS students below!
"Hello, friends! My name is Irene Kwangaba, a graduating third year currently studying Human Development (B.S.) and minoring in Education Studies. My extensive involvement on campus these past three years coupled with my Human Development major has shaped the type of occupational therapist I long to be after graduation. I aspire to be an occupational therapist who is critically aware and culturally sensitive to the diverse communities around me. Thus, I hope to one day open up my own clinic that provides access to rehabilitation services for underrepresented communities that are historically deprived and denied these health services. Understanding the intersections of identities that may impact a person's overall human development such as race, ethnicity, gender, or religion has been a recurring aspect of development that I have learned about in my various roles on campus as well as in my Human Development major. I intend on applying this critical lens in order to revolutionize the healthcare field in the marginalized communities that I most identify with. My immediate post-graduation plan is that I will be studying abroad in Ghana to enhance my knowledge of occupational therapy in Ghanaian culture as well as learning Swahili to reconnect with my Congolese roots."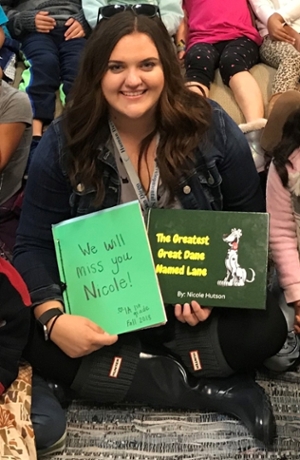 This quarter's student feature is Nicole Hutson! Nicole has been actively involved in the HDS Department as an undergraduate IA and made an impact in the local community through her HDS research and student teaching. Read her message to fellow HDS students below!
"Hi y'all! My name is Nicole Hutson, and I am in my third and final undergraduate year here at UC San Diego. As a first year (and as a first-generation college student!) I had absolutely no clue about how I should've selected my courses. I somehow ended up in HDS 1 and instantly fell in love with the major. Three years later, I have had such amazing opportunities to work within our community through our HDS department and also UCSD's Education Studies department. In 191, I was able to study the impact of teacher-intiated gestures in translanguaging pedagogy. Furthermore, through EDS, I was placed at a charter school in Scripps Ranch that focused on Project Based Learning and Social-Emotional Curriculum. I created a book for my class, that revolves around a Great Dane learning how to love herself and her unique characteristics. I am super grateful for all the amazing people I've met and the experiences I've had. I am looking forward to my next steps to graduation and hopefully as a Masters of Education candidate at UC San Diego in the Fall!"